What is it?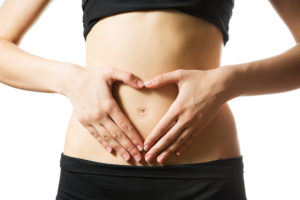 The Gut Revival Program is a 12-week program designed to cleanse your gut and restore the beneficial bacteria, so you feel lighter, stronger and more energetic.
Our gut contains over 100 trillion microbes (bacteria, fungi, yeasts etc) which outnumber human cells by 10 to 1. It is not surprising, therefore, that it plays a huge role in our overall wellbeing.
The program includes:
5 one-on-one consultations
Comprehensive dietary advice and lifestyle tips, including delicious recipes and easy-to-apply practical lifestyle strategies
Specialised top-quality practitioner-only supplements to support your gut health*
5 body composition tests to monitor your progress
2 urinary pH tests
2 zinc level tests
Why do it?
Health starts in the gut and, when our digestive function is compromised, this affects every part of the body from our skin to our immunity. We even need the right balance of gut bacteria to break down and absorb nutrients, as well as synthesise essential vitamins and minerals.
Many people suffer from digestive symptoms such as boating, diarrhoea, constipation and wind. These symptoms are a clear sign that the gut needs cleansing. The Gut Revival Program focuses on correcting digestive function and optimising detoxification.
What's the end result?
At the end of the Gut Revival Program, you will feel lighter, more energetic and more clear-headed. You can expect to have a flatter stomach and fit better into your clothes. Those uncomfortable digestive symptoms will be a thing of the past – imagine no more bloating, abdominal pain, embarrassing wind and discomfort.
MY GUARANTEE
If you don't notice any improvement in your symptoms by the end of the program, and you have followed all advice given and taken all supplements prescribed, I will continue to treat you free of charge** until you improve.
GUT HEALTH QUESTIONNAIRE
Do you experience digestive issues such as boating, diarrhoea, constipation, wind or reflux?
Do you get a sensation of incomplete emptying of the bowel?
Is your diet high in processed foods or sugar?
Do you suffer from allergies or asthma?
Do you experience fatigue and low energy?
Do you suffer from skin conditions (for example acne, eczema, psoriasis, rosacea or rashes)?
Do you have an autoimmune disease (for example Hashimoto's, rheumatoid arthritis or lupus)?
Have you ever taken antibiotics?
If you answered yes to any of these questions, the Gut Revival Program will be of great benefit to you.
How do I sign up?
You can start on the Gut Revival Program straight away! Book in now for an initial consultation. Valued at $1359, this program is available at the special price of $1155.
That's only $96.25 per week all-inclusive for a healthier more energetic you.