Categories: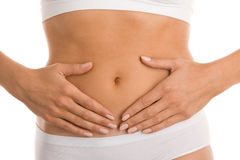 Many people think it's normal to experience bloating after meals. But regular or constant bloating is usually a sign that your gut flora is out of balance.
As many as 1 in 5 Australians are diagnosed with IBS. By now you already know about the leading cause of IBS, which is Small Intestinal Bacterial Overgrowth (SIBO).
Whilst trillions of bacteria are normally found in the large intestine, SIBO occurs when there is bacterial overgrowth in the small intestine.
Living with IBS is a huge struggle for many people as it can make meal preparation (and eating out!) a bit of a minefield, especially when you don't know which foods will cause you to bloat.
So what actually causes bloating?
Bloating occurs when we eat foods that feed the bacteria which are overgrown in the small intestine. The bacteria ferment these foods, thereby producing gases such as hydrogen and methane.
Temporary diet modification is an important part of treating SIBO, as we need to restrict the foods that feed those bacteria whilst we work on healing the gut.
So which foods commonly cause bloating?
Here are the top trigger foods which can feed bacterial overgrowth in the small intestine, and thereby cause bloating: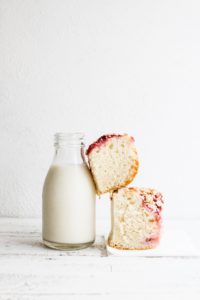 Grains. Wheat is the main culprit as it is particularly high in gluten, which also causes leaky gut (where the lining of your gut becomes compromised, allowing toxins, microbes and undigested food particles to enter the blood stream). It's important to remember that all grains feed the intestinal bacteria. This includes rye, spelt, barley, oats, rice, corn, quinoa, buckwheat, bulgur, and of course goods made with grains (pasta, bread, cakes, biscuits, crackers, cereals etc).
Legumes. Beans, lentils, chickpeas etc are particularly high in fibre which is healthy, but causes issues in people with SIBO. Soaking legumes before cooking them makes them more digestible by activating enzymes and removing phytic acid, but they are best avoided for a while until the SIBO is eliminated.
Dairy products. Dairy contains lactose, a sugar which many people have trouble breaking down in the body. To digest lactose efficiently, we need adequate levels of lactase, an enzyme which naturally diminishes with age. It is estimated that approximately 65% of the global population has a reduced ability to digest lactose.
Starchy vegetables. Whilst root vegetables are an important part of the diet, they cause problems for people with SIBO because they are very starchy. This includes white and sweet potatoes, parsnips, yams, taro, cassava, beetroot and pumpkin.
Prebiotics. Prebiotics are a special form of dietary fiber which cannot be digested by humans, but is fermented by intestinal bacteria. Prebiotic foods include onions, garlic, leeks, asparagus, carrots, chicory root, radishes and Jerusalem artichokes. This is why many people with SIBO experience a worsening in their symptoms when they take fibre products or prebiotics.
Certain fruits. Canned fruit, apples, apricots, blackberries, figs, mango, nectarines, peaches, pears, persimmons, plums and watermelon are all high in fructose, a simple sugar which feeds bacteria. Many people are diagnosed with fructose malabsorption, but few know that this condition goes hand-in-hand with SIBO.
Certain nuts and seeds. Peanuts, chia seeds and flaxseeds are a no-go for people with SIBO. Alternatives are almonds, hazelnuts, macadamias, pecan, walnuts, pepitas, sunflower seeds, sesame seeds, coconut and pine nuts – but even these need to be eaten in moderation.
Food additives. Starches and sugars are often added to foods to make them more palatable. It's important to check ingredient labels for these hidden starches as they feed the same bacteria. Look out for arrowroot, tapioca, artificial sweeteners such as xylitol, maple syrup, maltodextrin, guar gum etc. Common sources of added starches are canned soups and any packaged foods including stocks and sauces.
If you experience bloating within an hour of eating (especially after eating the foods above) chances are you may have SIBO. The likelihood increases if you also experience diarrhoea and/or constipation, abdominal pain, burping, wind, reflux, food sensitivities and body aches.
If you haven't already done so, take this free two-minute quiz to find out if SIBO is causing your symptoms.
Categories: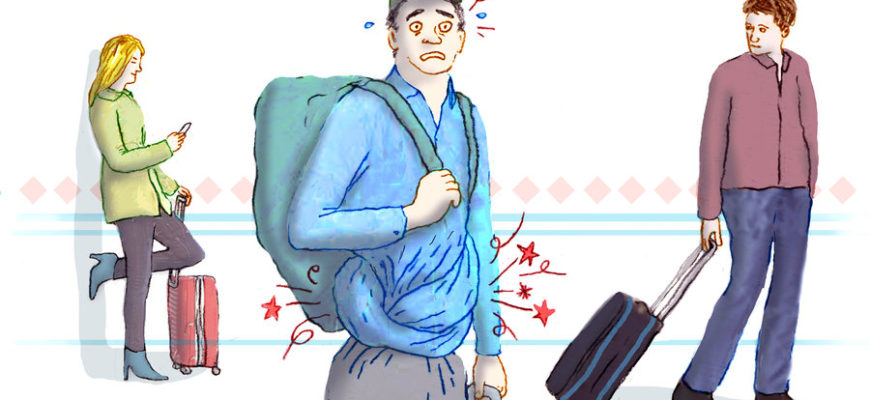 Travellers diarrhoea can be a real pain in the bum (pun intended) when you are travelling to a beautiful tropical destination. The last thing you want is to be running to the toilet in pain every 5 minutes instead of relaxing and enjoying your well deserved holiday.
While most people have suffered with 'Bali belly' or 'Dehli belly' at some point on their holidays and seemed to have recovered fine after the episode, there are long term effects from even just one episode which most people don't realise.
WHAT IS TRAVELLERS DIARRHOEA?
Travellers Diarrhoea is caused by bacteria, virus or parasites in food or drink that is faecally-contaminated.  Yep that's pretty disgusting thinking you ate food that has poo on it. These foods can be raw or undercooked meats and seafood, unpeeled raw fruits and veggies, tap water; ice, and dairy products.
Defined as the passing of 3 or more unformed stools in a 24 hour period, it takes about 2 days for you to develop the diarrhoea. You can also get these other symptoms which usually last from 2-6 days:
Cramps
Nausea
Fever
Blood in stools
Vomiting
Dysentery (blood and/or fever)
High Risk areas: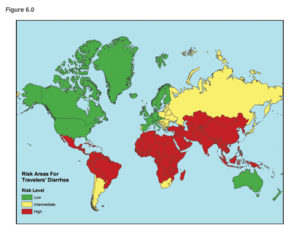 Source: https://www.travmed.com/pages/health-guide-chapter-6-travelers-diarrhea
Traveller's Diarrhoea Facts:
The longer the stay, the greater the risk
Risk is significantly higher when staying at 5-star hotel than 3 and 4 star hotels.
1 episode of Travellers Diarrhoea  means you are 5 times more likely to develop IBS
The longer the Travellers Diarrhoea episode (22 days or more) the risk of getting IBS can increased by 11-fold.
Taking antibiotics to treat the Travellers Diarrhoea you are 4 times more likely to develop IBS. This further wipes out the good bacteria which help to keep the bad bacteria in check, leading to more infections.
12 million cases per year are reported
You can see with the above facts that IBS – Irritable Bowel Syndrome becomes the common condition caused by TD. We now know that 60% of people diagnosed with IBS actually have SIBO (Small Intestinal Bowel Overgrowth) which you can read about here.
PREVENTION
It's important to try your best to prevent getting the infection in the first place but there are times where we can't always prevent it but we can shorten the duration of Travellers Diarrhoea.
A study in 2005 showed that the 'boil it, cook it, peel it, or forget it' approach showed that doing this didn't lessen the risk of getting Travellers Diarrhoea. Even being in a 5 star hotel doesn't decrease your risk. We still have to think of the personal hygiene of the person preparing the food.
Here are some practical tips to follow for prevent of Travellers Diarrhoea:
Drinking clean water is the best prevention
Taking a water filter/purifier. This will remove chemicals, bacteria, protozoa, cysts and viruses.
Avoid ice and drinks with ice
Avoid watered down fruit juice.
Always get sealed water bottles from restaurants.
Avoid lettuce and salads that are washed in the water
Beware of beautifully presented buffets!
HAND HYGIENE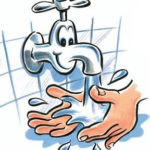 Wash Your Hands!
Now this is the obvious one but washing your hands for 30 seconds reduces the number of offending pathogens acquired by 95%. As much as I don't like the use of antiseptic towelettes and hand sanitizer gels, they do an effective job and are convenient to carry.
Take probiotics before and during your travels.
Taking the strain of Saccharomyces Boulardii 1 week before and during the trip can help to fight off any infection or lessen the symptoms. In an acute infection taking this will help to stop the diarrhoea quickly, fights the bad pathogenic bacteria, improves the good bacteria to suppress the bad bacteria and is anti-inflammatory. I love this little guy; I get such great results with this probiotic in my clinic.
POST INFECTION
Even though you may not have the acute diarrhoea anymore, you may think that you don't have the infection now. If the pathogen is not eradicated properly with treatment of antimicrobial herbs (not antibiotics) it will still reside in your gut and cause problems months or even years later such as digestive discomfort such as bloating and wind, Irritable Bowel Syndrome or SIBO. I have many clients that have come to me with digestive discomfort of some degree and when questioned thoroughly, it's realised that they have never been well since getting Travellers Diarrhoea.
So if you believe this could be you, or you are suffering from any other digestive issues, please contact me for a free 15 minute phone consult.
Categories: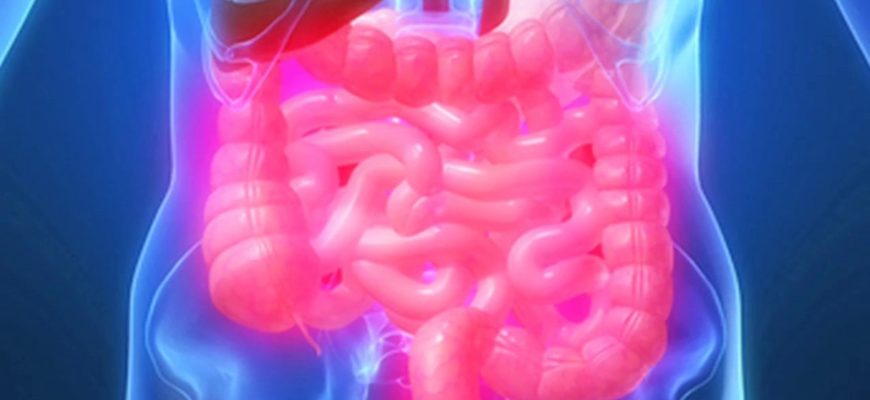 SIBO – Small Intestinal Bacterial Overgrowth
I have recently been to Australia's first summit on SIBO. I'm really excited to learn the latest research on the condition, understand how prevalent it is and more importantly how to treat it successfully.
SIBO is surprisingly common and is the underlying cause of Irritable Bowel Syndrome (IBS). Many studies have shown that the eradication of SIBO reduces the symptoms of IBS.
It's estimated that 1 in 5 people suffer from IBS at some time. This could be more because a lot of people will suffer in silence because they don't like talking about poo or think that their symptoms are normal. Let me tell you they are not!
SO WHAT'S SIBO?
SIBO stands for Small Intestinal Bacterial Overgrowth. It's normal to have trillions of bacteria in the large intestine but these bacteria accumulate in the small intestine, eat our food and make by-products that cause symptoms like bloating, pain and diarrhoea and/or constipation as well as brain and other symptoms.
COMMON SYMPTOMS
Bloating, burping after meals, constipation, diarrhoea, alternating constipation and diarrhoea, stomach cramps, wind, reflux, food sensitivities, fatigue, joint pain, skin issues.
WHY IS SIBO A PROBLEM?
Aside from the unpleasant symptoms of SIBO and IBS, this condition can cause malabsorption of vitamins and minerals, and even protein and essential dietary fats. Low iron and vitamin B12 levels are often seen in people with SIBO.
SIBO also causes leaky gut. This is where the gases produced by the bacteria in the small intestine damage the gut lining, allowing food particles to enter the bloodstream and cause food intolerances.
RISK FACTORS FOR SIBO
Your chances of developing SIBO are increased if you have had a bout of gastro, frequently use antibiotics, take acid blocking medication, have had any kind of surgery, or if you suffer from conditions such as Celiac disease or Crohn's disease. Chronic stress is also a big contributor to SIBO.
THERE'S NO NEED TO SUFFER!
SIBO can be tested for, treated and resolved. In my clinic, I test and work with many clients that have SIBO. It's a really simple breath test which is done in the comfort of your own home.
Once SIBO is confirmed, I work my clients to incorporate a natural protocol to eliminate the harmful bacteria and replenish the beneficial bacteria in the gut. This is done through easy to apply dietary modifications, herbal antimicrobials, and natural digestive aids / nutrients.
CURIOUS?
Take this simple quiz to see how likely it is that you have SIBO.
If it is likely, simply call me on 0432 206 099 for a free 15 minute chat, to talk about how I can help you.